Hopefully everyone has been fine throughout the Circuit Breaker period. It's been a difficult few months for everyone, and when things settle down the world as we know it is probably going to be very different from what we had known before.
I'm pretty late to the game, many people have probably already written about the 16-inch MacBook Pro and touted it as a great machine. I've been equipped with one (well, borrowed) for the past 3 weeks and I'd like to write about my experience with the machine, highlighting some of the good and not-so-good points not just about the machine, but about problems of Macs that stand out to me. There won't be any benchmarks, as you could look up the scores from the countless other reviews that had already been done for this device.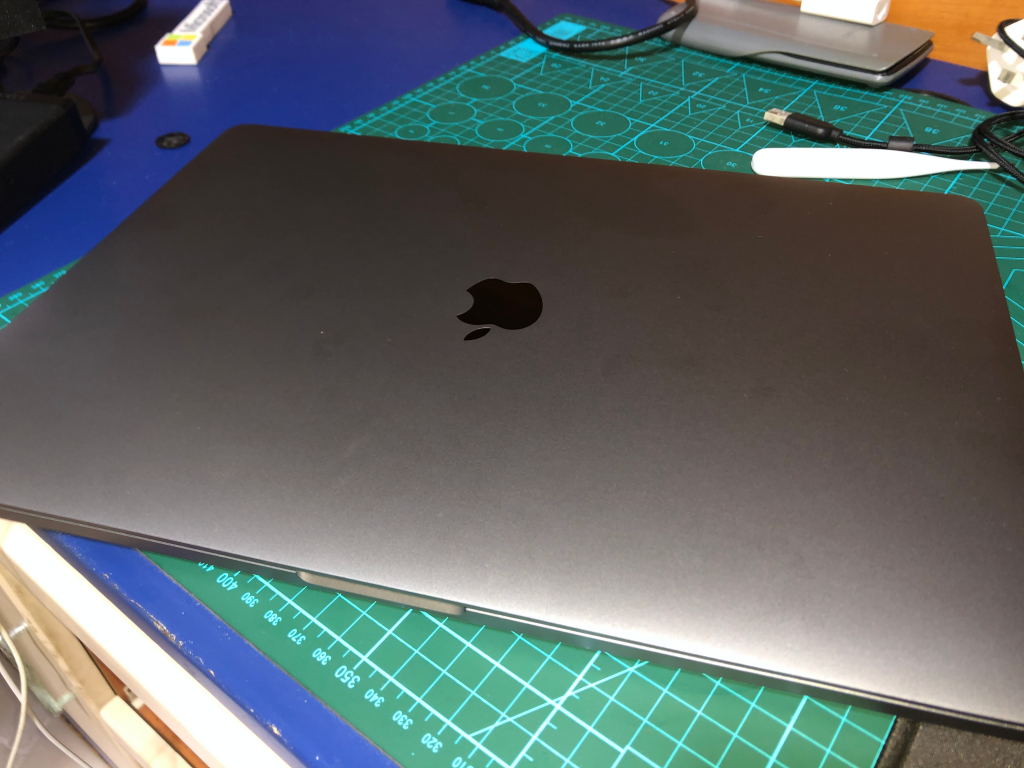 Specifications
I was equipped with the upgraded model with specifications as laid out below:
8-core Intel Core i9-9980HK
AMD Radeon Pro 5500M with 8GB GDDR6
32GB 2666MHz DDR4 memory
2TB SSD storage
This configuration costs a whopping S$5,649.00, according to the Apple Online Store.
Keyboard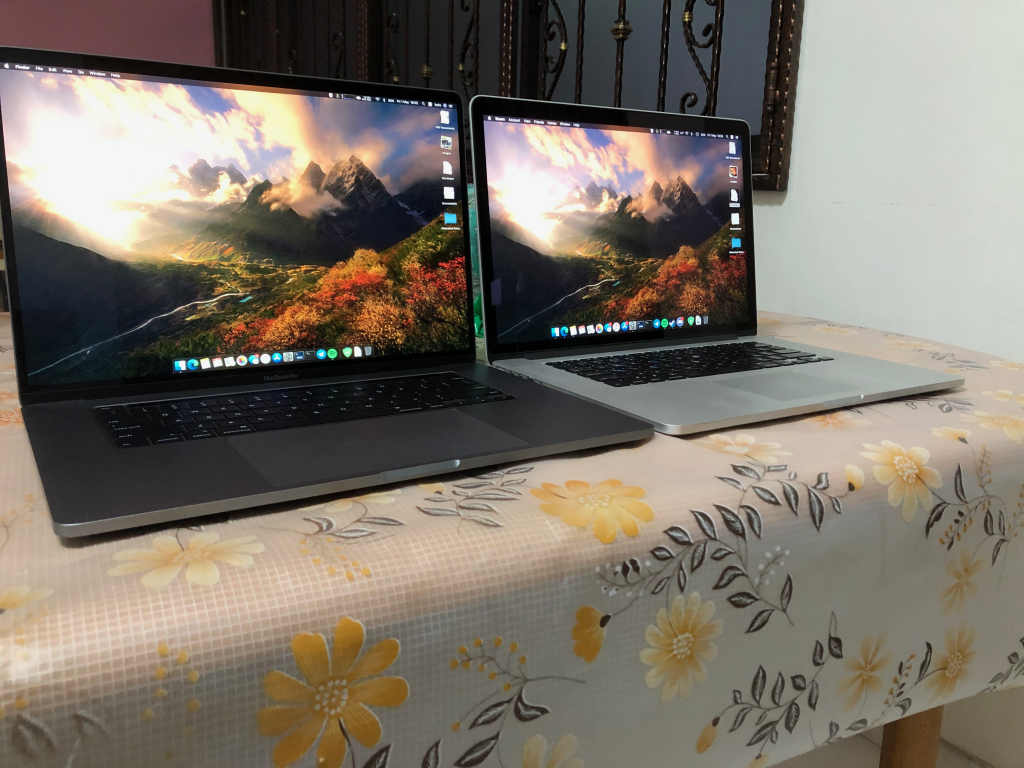 When this MacBook was announced in late 2019, for many, it was a blessing answered. After many years of failures and controversy surrounding the "butterfly" style key-switches in the MacBooks launched since 2016 [that has resulted in a class-action lawsuit and free repairs for any keyboard failures of those particular models], Apple had decided to go back to the scissor switches found in MacBooks of ye olde.
I hadn't owned any of the MacBooks with the butterfly key-switches, and when I received this machine, I was pleasantly surprised with the quality of the keyboard. While there is noticeably lesser key travel compared to the older scissor key-switches, they still held up very nicely to everyday use, and even for writing some of my final essays on.
The presence of the ESC key was also welcome, although again, I can't relate given I've never owned the generation of MacBooks that didn't have one. The Touch Bar was definitely super interesting, especially when browsing the web on Chromium as the tabs show up as different icons on the Touch Bar, having it change context to being a scroll wheel while watching videos, or even giving context-sensitive options while working on documents in Microsoft Word. Personally, it didn't really make much of a difference personally for the applications that I used it on as I've had keyboard shortcuts memorised for most of the things that we do.
Speakers and Microphones
The speakers on this machine were phenomenal, and perhaps the best sounding I've ever heard on any laptop. The bass sounded excellent – they were strong, but not overpowering, the mids were super clear and crisp and it even made news reports on CNA sound ASMR-ish. I've had a great time listening to music on Spotify and Apple Music, and listening to tutorials on Zoom through these speakers.
Supposedly the microphones on this device were great as well, although I don't have much testing points for this. They did work well enough for my Zoom, Discord and voice calls though. From an apples-to-apples comparison, they are much better than the microphones of the older MacBooks, perhaps on par to the popular Blue Yeti.
Graphics on macOS
Unfortunately, with the release of macOS Catalina, Apple had dropped support for 32-bit applications entirely, which means certain titles such as Team Fortress 2 no longer work. The graphics are a bit of a hit-and-miss, depending on what you were trying to do, and how the application handled graphics. Personally, I find the state of graphics rendering on macOS pretty sad.
For context, Apple deprecated OpenGL a few years back (OpenGL 4.1 still ships with the system, but is a bit dated considering the current version is 4.6) and opted to provide it's own Metal framework to provide applications with low-level access to graphics rendering instead. When Metal launched, and subsequently updated to a newer version of the framework, many people started saying that "the year of Mac gaming is here". Unfortunately, that has not materialised to this day.
Applications are now pretty much split – with some applications only supporting OpenGL, and others that had adopted Metal. Many titles that are cross-platform (not just available on Mac) have not updated to Metal even to this day – including many of Valve Software's titles that still work, such as Counter-Strike: Global Offensive and Dota 2. These applications suffer from massive frame drops and it's really just not a good experience to game on macOS, even for a device with great discrete graphics capability. These problems are also applicable to applications that use a wrapper (such as Wine/CrossOver) to provide it's services, such as Final Fantasy XIV.
On the flip side, applications that HAVE adopted Metal work great (e.g. Deus Ex: Mankind Divided), and while the list is growing, it's not as comprehensive.
Unfortunately, to this day, the mantra still stands: "You'll want to Boot Camp to even consider gaming on a MacBook".
USB-C ports, external monitors
The machine comes with only 5 ports – 4 of them are Thunderbolt 3 (and USB-C), and the last is a 3.5mm audio jack. While this necessitates the use of adapters for devices that still have only USB-A ports, it's not been a major problem for my use case.
The ability of USB-C to carry 100W of power to the device, in addition to providing power, driving a 4K display and still having bandwidth to drive some USB Type 3.1 Gen 1 ports has been great. I've been using Dell's UltraSharp U2720Q for about 2-3 months, and having to plug only one cable between the MacBook and the monitor (where all my other peripherals such as the mouse, keyboard and speakers are connected) is great. While this has been possible for a while, using it in practice painlessly vs seeing it in demos is pretty magical.
Not only that, since the monitor supports HDR content, the Radeon Pro 5500M detects this and sends HDR output to the device great on macOS, unlike the Windows implementation which was, and still is not-that-great. As these devices age, given that they come with Thunderbolt 3 ports, it would be possible to connect them up to an external graphics unit (eGPU) such as the Razer Core to drive more graphics performance. However, Apple no longer allows new NVIDIA drivers to be released on macOS since a few versions ago, so this has been a bit of a bummer.
The Intel Processor, Thermal Throttling and The Future
Intel's been struggling a lot in recent years, especially evident with their inability to come out with the Ice Lake and Comet Lake chips. The i9-9980HK in this machine is from the 9th-generation Coffee Lake refresh, which was itself, refinements over Skylake processors that first hit the market in 2015.
For the past few generations of MacBook Pros, there were allegedly issues with the thermal design of the laptops, which had led to thermal throttling (sometimes, far below the base clock as seen in the 2018 15-inch and 13-inch models). While the new 16" still does thermal throttle, it does so to a much lesser degree.
Apple still applies their "liberal" fan curve in macOS, allowing the processor to heat up significantly before ramping up the cooling (which is probably not great for longevity), but this has happened for years and years and is unlikely to change.
Battery and Power
Long enough. Apple has had a good track record with MacBooks and their battery life, and this device was no exception. Being in work-from-home (WFH) for about three months now, there are times when I get lazy and try to do work on the bed (trying not to fall asleep sometimes). Not much to say here, either, since I haven't really stepped out since the circuit breaker measures kicked in.
Boot Camp
Also no different from previous generations of Macs. Windows 10 installed fine with the ISO from Microsoft's website, and the Boot Camp drivers installed automatically after the Windows installation. The Touch Bar lost much of it's functionality in Windows, apart from volume and display brightness control, expectedly. Also, Windows HDR acted up on the Dell external monitor, just as it did on my desktop computer.
Graphics performance is significantly improved on Windows however. With the Adrenaline Blue 2020 drivers from BootCampDrivers, the 5500M actually was able to run quite a few titles (Overwatch, Final Fantasy XIV, Valorant) in 4K low-medium with little to no problems.
T2 Chip, it's issues and concerns
This is the first Mac device I've owned with a T2, and it's apparently been a point of contention. Reading online, it seems that many people have had issues that were directly or indirectly caused by the functions of the T2, including but not limited to kernel panics on macOS, to insufficient bandwidth on the USB2 bus, etc.
In my experience, I've had the device rebooting on wake after sleep a few times now, and also rebooting while in macOS seemingly randomly. This does not happen in Windows, probably as the T2 isn't used in other operating systems.

The future of x86 and the MacBook
With rumours of ARM-based MacBooks coming out, is there still a future for x86-based Mac devices? While there are fears that Apple may alienate x86-based devices, I'd argue that this is unlikely to happen. Not only have they launched the Mac Pro and committed to supporting that for a few years, but a transition on the scale akin to that of PowerPC to Intel seems unlikely to happen again. Given AMD's recent 4000 series mobile chips have been great, is that an option that Apple could already be looking at? Then again, I could be entirely wrong. This is a company that has not hesitated to drop backwards compatibility.
Other nice-to-haves
Wi-Fi 6. Well, it IS a S$3,000 laptop, even in it's base configuration, is it too much to ask for?
High refresh rate display. Again, at it's price, and given that the iPad Pro has one.
Better discrete graphics options. When considering other devices like the Razer Blade are able to pack an RTX 2070 in there, well…
Lighter weight. We went from 2.04kg for the 2015 15" MBP, to about 1.83kg in the 2016/17… editions for a few years before going back to a device that is 2kg again. While this weight was primarily due to the bigger battery in this device, it'd still be nice to have it be a little lighter if possible.
Final Thoughts
TL;DR: Great device, not so great price, some problems with T2 but otherwise good.